Venetia Valley School is I CAN's poster child. We distilled their core values into 10 main pillars, creating a scalable model for other communities to adopt.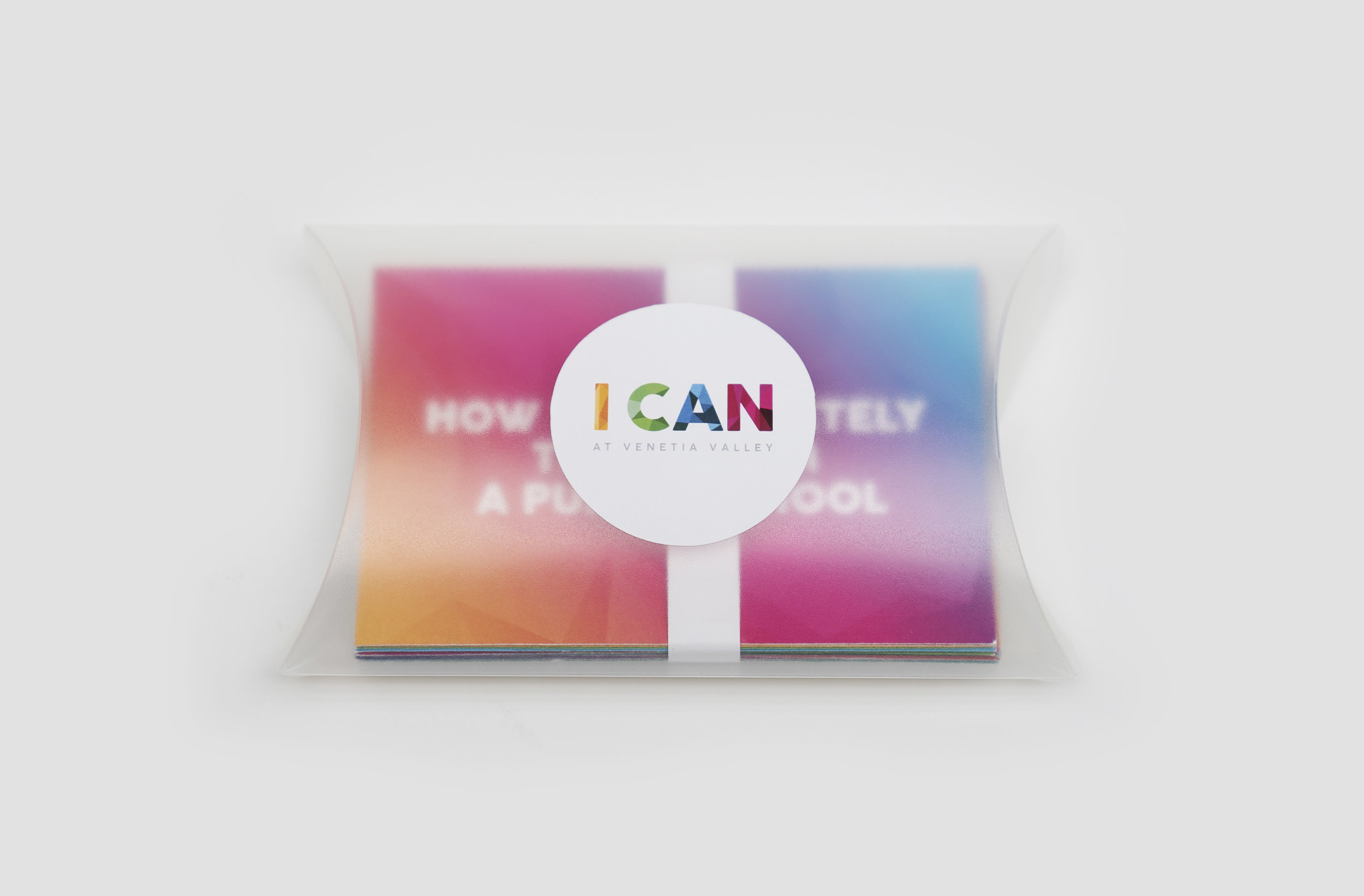 Each take home kit includes 15 "How to Completely Transform a Public School" flash cards, an informational pamphlet and an infographic poster.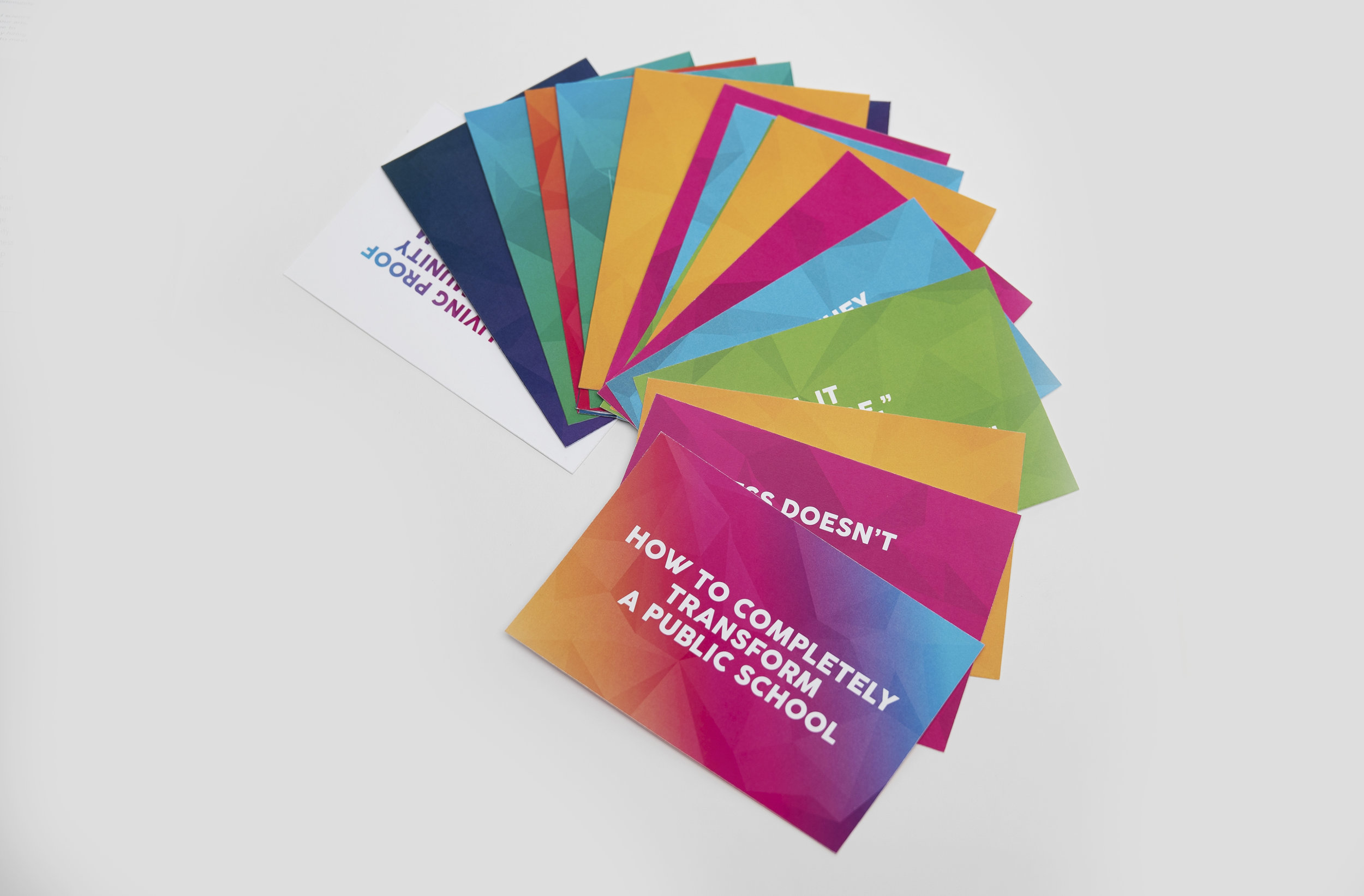 We also brought these ideas online, creating a website where people can download these resources and donate to Venetia Valley School.
For further information about our work and the cause, visit icanvv.org